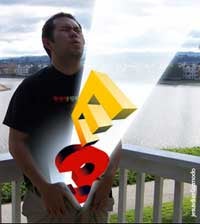 We have more stuff coming up from E3, but in case you've missed our live coverage of the Microsoft, Sony, and Nintendo press events, here's a quick recap of the most important things:
Microsoft
• Microsoft's big Halo-themed Xbox 360 announcement came not with a bang, but a whimper.
• Still, that case does look pretty sweet. But so would a price cut.
• But hey, at least we saw some pink. Sadly, they were only pretty controllers.