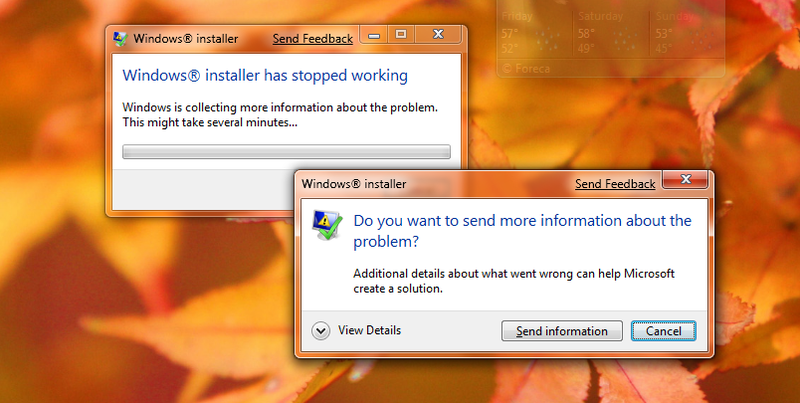 Even though Windows 7 is a beta, which means there are a lot of bugs still present—some of which have angered us quite a bit during our time testing the OS. The good news is there are actually some things you can do on your own to avoid them or prevent other nastiness from occurring.
PROBLEM SOLVING AND EASY FIXES
Use Windows 7's Troubleshooting Tool
There's actually a tool, in Control Panel, called Troubleshooting. Open it up and you'll see various options like configuring devices, connecting to a network and checking to make sure your sound card works correctly. We won't go through each individual options here, but it's a very good place to start when you've hit a problem, before you turn to Googling.
Make Older Programs Work With Windows 7
This doesn't work 100%, but if you type "Program Compatibility" into the search bar in the Start menu, you'll find a compatibility wizard that helps make older apps work with Windows 7. (Sometimes, you can get to it by right-clicking an application that is having trouble launching.) Once you find your app—which may take a little bit of disk browsing if it's not displaying under the list—you'll choose one of potential issues and which version of Windows it previously worked for. In at least one case, we found that running through this made a non-starting app start up under Win 7, so it's good to know about.

Use Windows 7 Problem Steps Recorder to document your problems
And if you're having any sort of problems with Windows 7 you need a tech-savvy friend or family member to walk you through, try the problem steps recorder. It's an app built into Windows 7 that, when activated, records the button presses and mouse clicks you make in order to generate an HTML-based report of the steps you took to cause a problem. Sending this to your friend who also has Windows 7 will let him diagnose where you've screwed up, so you can STOP DOING THAT.