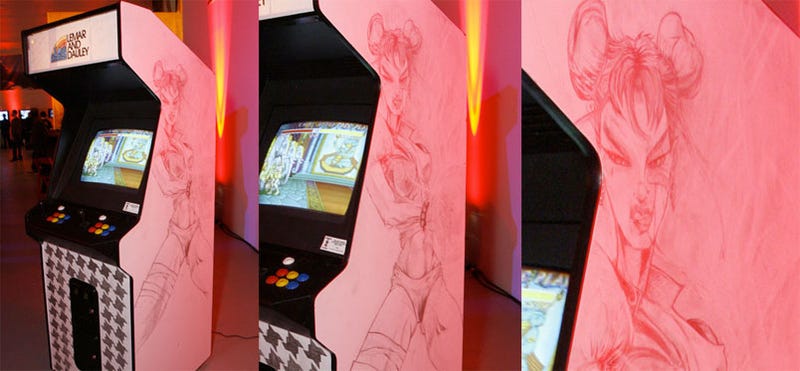 I can't promise that these low prices will stay, but right now, there are a small handful of custom Street Fighter IV cabinets (filled with genuine SFIV boards) available on eBay, starting at $650. UPDATE
These aren't some weird scam knock-offs. The Capcom-sanctioned cabinets made their public debut at a recent SFIV event. Each system one-of-a-kind, the work of various participating design companies. Proceeds from the sales go to charity.
Keeping in mind the free shipping on all of these cabinets, you have more than a few excuses to place a bid and fill your home with a sadly dated but still tempting dedicated full-out arcade cabinet.


Note: We're only linking one auction page, scroll to the bottom for the related cabinets that are up for sale. [eBay via Kotaku]