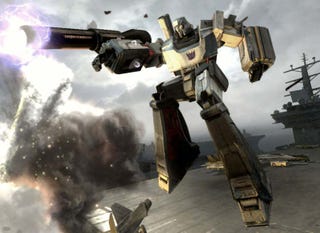 Obviously the PS3 Slim made its debut this week, but Kotaku ran plenty of other interesting stories, including the first impressions of Diablo III and the latest screens of a 4-person, post-Apocalyptic shooter called Borderlands. (Oh, and Megatron showed up.)
Looking Back: Our Verdicts On PS3 Slim Rumors
Verdict: Many rumors were true.
You're Confused About Metal Gear? Hideo Kojima Is Confused, Too
Your Pokemon Card Game Championship Winners Are...
It's a funny, sad pic.