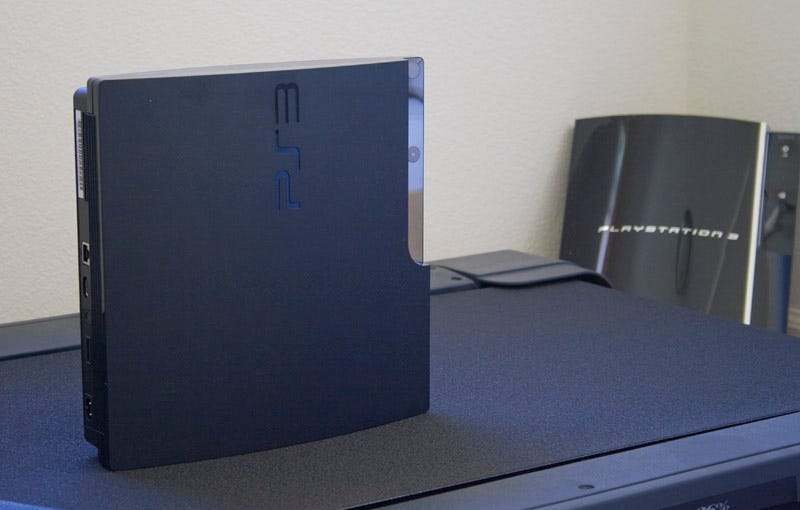 The single largest roadblock that prevents most people from picking up a PlayStation 3 is the price. Sony's just taken that roadblock and shrunk it. You're now $100 more likely to buy a PlayStation 3.
The Difference
The PlayStation 3 Slim is actually more similar to the current PlayStation 3 fat than you'd think. Sony has been slowly phasing out features in the PS3 for a while, dumping USB ports, dumping card readers and dumping the PlayStation 2 backward compatibility. So the step to a Slim, now, isn't actually that steep, compared to what you'd get if you switched from a launch PS3.
What you do get with the Slim is a smaller size, a reduced power consumption rate and a lower price. The lower power usage partially comes from the 45nm manufacturing process, and provides a 34% decrease in power consumption. (It's also 32% smaller and 36% lighter). And, the Slim adds the ability to bitstream Dolby TrueHD and DTS-HD audio, which only matters if you're an audiophile with a modern sound system. You also get a new matte finish, which makes the console look less "premium", but eliminates the crazy fingerprint and dust problem the original had. Overall, it's a net gain in goodness.