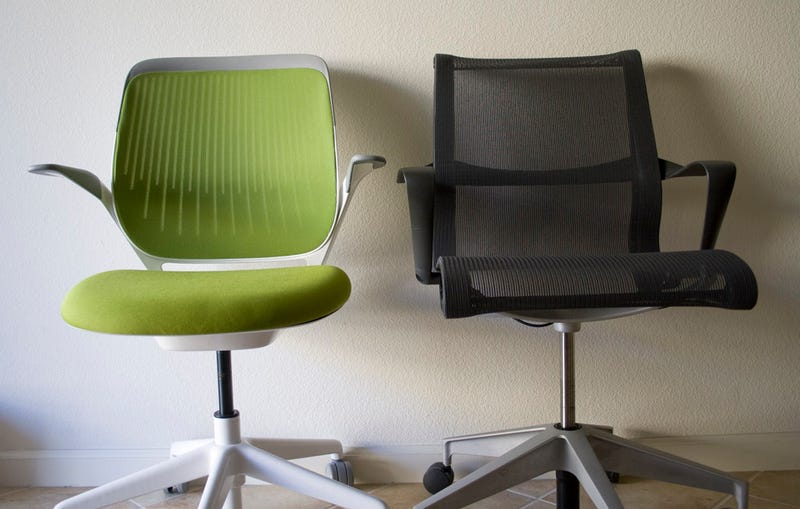 Two of the biggest names in office chairs, Herman Miller and Steelcase, both recently released a relatively affordable task chair, each with its own quirks and charms. But which should you convince your office manager to buy?
First, we have to establish the definition of a task chair. They are, according to this site, meant for medium duty use; they're the chairs you see gathered permanently around a meeting table, or in front of a desk for guests—as opposed to behind a desk, where the boss sits, in a true "desk chair." Comfortable, but not exactly meant to be used all day, they tend to have list prices ranging from $500 to $700. Still they're often used by secretaries or other type of office workers (everyone who isn't a boss who can't convince someone to give them a nicer chair) whose jobs require them to get up once in a while. They usually have backs that rise up not quite as high as desk chairs, like the $1000-and-up Herman Miller Aeron and Embody, or Steelcase Leap.
Herman Miller Setu
The $650 Setu might be about half the price of the current top seat, but it is definitely not, as we initially reported, a "poor man's Embody." It's quite different.