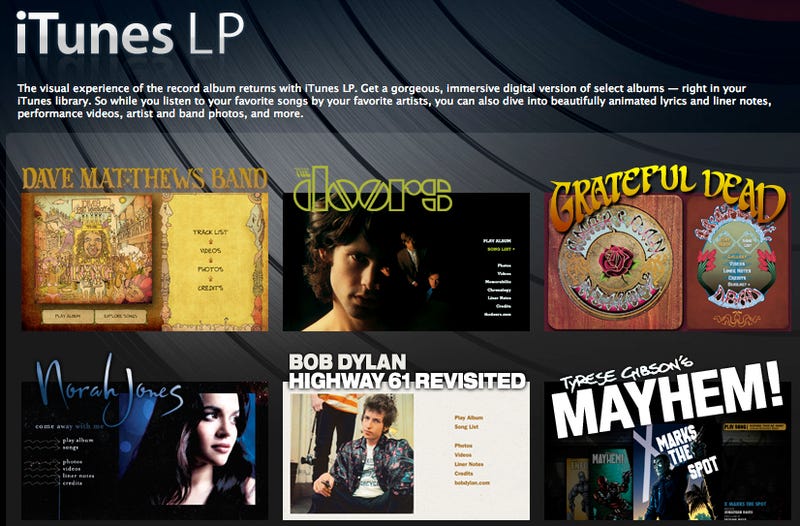 The iTunes LP is Apple's attempt to recreate the "feel" of buying a physical record in an intangible format. Without lossless audio as a part of the package, though, iTunes LPs are much less than an album.
If Apple really wants to recreate that "feel" of buying a record, I have to feel like I'm buying something that isn't just higher quality, but also permanent. If I buy a lossy AAC file from the iTunes store today, not only do I know that it's inferior to the same $15 CD, but also that I'll have to chuck it once AAC is put out to pasture.
Together with all of the liner notes, lyric books and photos, lossless files could perfectly replace CDs (assuming they're properly backed up). In the future, if needed, I could transcode these lossless downloads into any lossy compression format that comes along. Apple Lossless in the iTunes Store would offer all the convenience of digital downloads along with the permanency of CD quality audio. If it ever happened, I would never need to buy a CD again.
Unfortunately, that last part is exactly why lossless audio isn't included as part of the iTunes LP package. The labels know that once they give customers lossless audio in online music stores, they'll have reached the point of no return. As popular as iTunes may be, CD sales still make up the majority of music purchases. The record companies are understandably scared to let go of their last strong foothold in the industry and give Apple even more leverage.