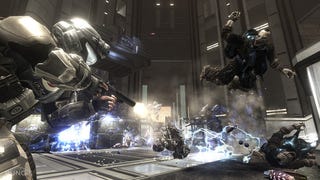 Tokyo Game Show, new Halo, Metal Gear and Call of Duty games, more on Project Natal...it's been a huge week in gaming, even beyond all the stuff that we reported. Here's the stuff you should be sure to read.
Playing Space Invaders, Katamari Damacy on Natal
Nataaaaaaaaaaallll!!!!
Halo 3: ODST Review: The More Vulnerable Edition
Dead Rising 2: It's A Game Show!