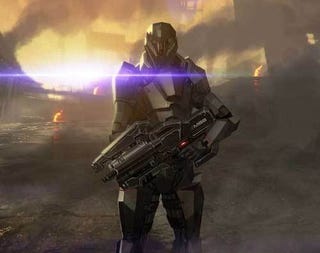 Mass Effect 2 has a release date. Tim Schafer's rock masterpiece Brutal Legend is out, right along with Uncharted 2—one of the best PS3 titles to date. If Man's existence gets any better than this, we're missing something critical.
Mass Effect 2 Dated For January, Preorder Bonuses Abound
That armor looks pretty hot, though markedly similar to Iron Man when painted red.