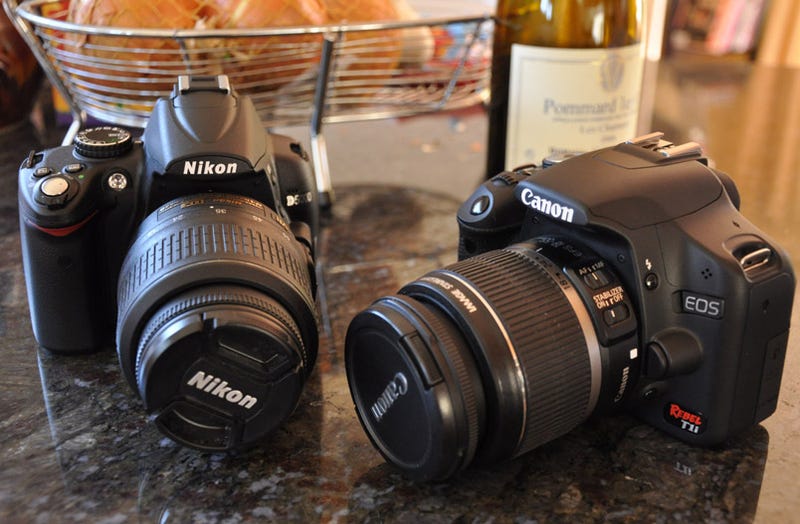 We're in kind of a golden age of DSLR cameras. They're cheaper than ever, so they're affordable, and they do more stuff than ever, so the time's right to jump in. Here's our DSLR picks for every (non-pro) budget.
Baby's First DSLR: Nikon D3000
The D3000 is cheap. We're talking a full kit (i.e., it comes with a lens) for just $460, making it the cheapest DSLR kit around. But what really makes it stand out for beginners is a built-in tutorial system that explains how to get certain kinds of shots—like shallow depth of field—in plain English.