Sexting may seem like a relatively recent phenomenon, but in truth it's as old as mankind itself. Here's a walk back through the illustrious history of the SMS booty call: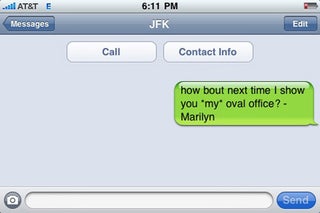 S
Marilyn Monroe to JFK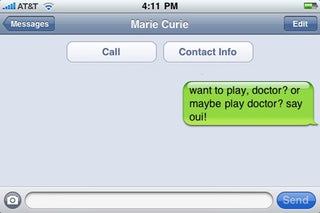 S
Pierre Curie to Marie Curie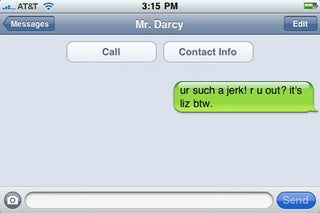 S
Elizabeth Bennet to Mr. Darcy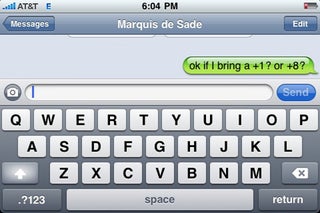 S
Anon. to the Marquis de Sade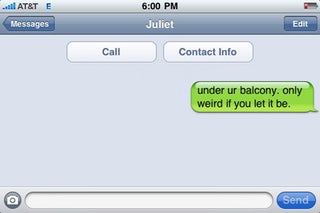 S
Romeo to Juliet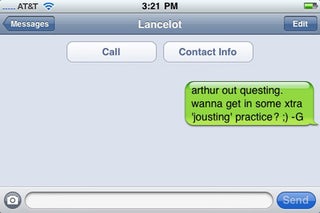 S
Guinevere to Lancelot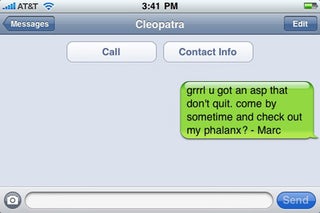 S
Marc Antony to Cleopatra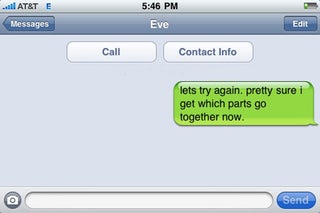 S
Adam to Eve
Bad Valentine is our own special take on the beauty—and awkwardness—of geek love.