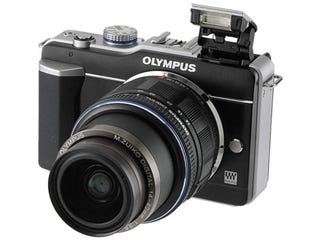 A Micro Four Thirds camera with some surprising extras, the cutting edge of SDXC cards, a portable thumb drive unrivaled in capacity, and a shameless and lazy MacBook ripoff. Come see what's Now Available.
SanDisk 64GB Ultra SDXC
SanDisk sure has a penchant for pushing out the fast and furious compact storage mediums before most other manufactures and this 64GB Ultra SDXC card is no exception. If you're lucky enough to own a DSLR or HD Camcorder that supports this SD 3.0 card you can look forward to its fast 15 MB/sec read speeds and the capability to hold about 8 hours of HD Video. Chances are if you're the proud owner of a compatible device its $350 tag is fairly reasonable for a ticket to the bleeding edge of camera storage. Capture it here.