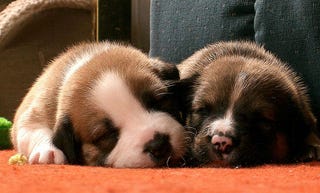 When memories can live forever online, there's bound to be relationship issues, so we enlisted our favorite love doctor, Debby Herbenick, to share some advice. The question: When it's all over, who gets custody of those shared digital memories?
We humans love our photos. Thanks to digital cameras, we take thousands more photos than we ever did before—some cute, some funny and others, quite scandalous.
Often in relationships, people upload their photos to Facebook, Flickr, Twitter, Kodak Gallery or other photo sharing sites. Other times, they never leave a person's phone or camera.
While the photos are of a twosome's shared life together, they are technically the password protected property of only one person. When two people split, the one-sided ownership of the photos may become achingly apparent.
On the surface this is simply a permissions issue. But all's fair in love and war and, at a deeper level, the partner who uploaded the photos may find that by deleting photos or changing their ex's ability to view them, they can effectively control their ex's ability to "remember" or have access to these memories.