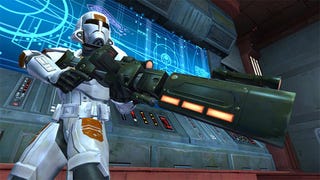 I'm not gonna lie. The news on the upcoming Star Wars MMO isn't very big, I just really wanted to use this picture for the lead. But don't worry, lots of other good stuff inside this week's gaming stories:
Batman: Arkham Asylum Game Of The Year Edition Hops On 3D Bandwagon
FREE GLASSES INCLUDED!!