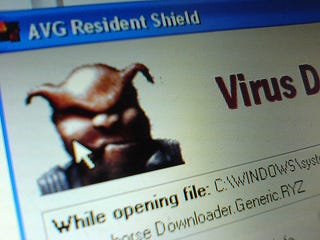 Let me tell you about a myth, a story, a fable that's been concocted and perpetuated by certain media groups. It's a story about how—with proper protection—your computer is immune to cyber attacks, viruses and other malware.
That's the story but it's not true. I'm talking about the myth of computer security.
There's no conspiracy here, just unprepared software. Microsoft and various security companies are doing their best against the bad guys, who are attacking faster and more creatively than the good guys can keep up.
The days of the independent lone hacker are gone. They're still around, of course, but the brunt of the malware industry is focused at a much higher level, where the bad guys are multinational groups, or are sponsored by enemy governments, or are run by organized crime syndicates.
So yes, there is a war. And the good guys are not winning.
With Increased Complexity Comes Increased Chance of Failure
The problem is that the methods of computer attack are so advanced, we need extremely complex software to protect against them. It's so complex that security software sometimes causes more problems than it's worth.
In May of 2010, the "Sunbelt Vipre Enterprise" antivirus software released updated versions of their malware protection, which they do multiple times per day. However, the update versions 6272, 6273 and 6274 caused the PC CPU to max out, essentially making the computer inoperable. The fix was to kill the Vipre process long enough to install the quickly-released patch, often requiring a system reboot.
That's not too bad, right? It could be worse.
It could be, for example, like what happened in April 2010 with the McAfee VirusScan Enterprise product's recent update version 5958. That update mistakenly identified a critical system process as being a virus. The result is that affected computers would crash and bluescreen and would no longer boot. The fix usually required a few minutes of physical access to the PC. Some unlucky users had to reinstall Windows.