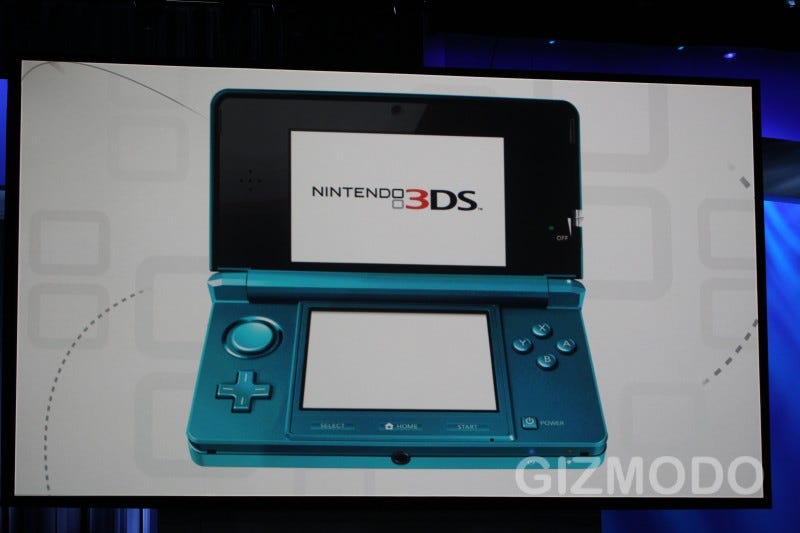 The Nintendo 3DS. Is it a DS, just in 3D? Is it an entirely new thing? What's the deal?
The Nintendo 3DS is a portable game system...
In an era of multifunctional smartphones, the 3DS mostly attempts to do one thing well: Play games. At its most simple, it's the sort of Nintendo portable you know and love: a gaming console for your pocket.
...with a wide, 3.5-inch 3D screen on top...
The 3DS' pièce de résistance is its 3D screen—now widescreen, perhaps a standard 16 x 9—a component we believe to be made by Sharp. And don't worry, it won't require you to wear silly glasses on the subway. Instead, it uses parallax-based technology to create the illusion that the graphics and characters are popping out from the screen. (You can read more about that screen technology here.