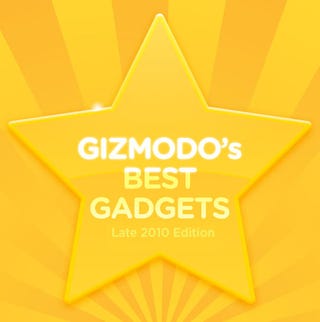 Technology's about a lot more than buying stuff—but let's be honest, we all love our gadgets. So we're here to help you find the best of the best—laptops, cameras, phones, and a lot more.
We know you don't want to blow that paycheck on merely the shiniest, or the the simply newest. So we've considered a balance of price, features, reliability—and above all, quality—to make sure you're choosing a gadget that isn't just great, but one that's sensible. We've updated our roster of Giz-approved gadgets, and below, you'll find these picks—the best tech tools 2010 has to offer.
Smartphones

We can geek out all we want, but the best way to choose is a phone is not just by the hardware or the OS, but the phone and the carrier. Here's the smartphone to pick on each...for now.
• AT&T—Apple iPhone 4