Technology's about a lot more than buying stuff—but let's be honest, we all love our gadgets. So we're here to help you find the best of the best—laptops, cameras, phones, and a lot more.
Deadly Mississippi Tornado Kills More Than 2 Dozen | Extreme Earth
We know you don't want to blow that paycheck on merely the shiniest, or the the simply newest. So we've considered a balance of price, features, reliability—and above all, quality—to make sure you're choosing a gadget that isn't just great, but one that's sensible. We've updated our roster of Giz-approved gadgets, and below, you'll find these picks—the best tech tools 2010 has to offer.
Smartphones
G/O Media may get a commission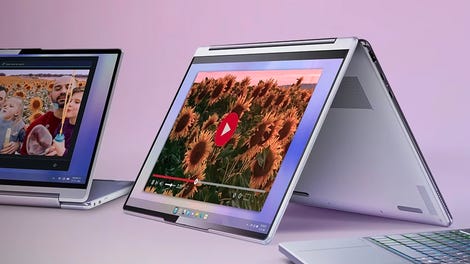 up to 70% off
Lenovo Spring Clearance

We can geek out all we want, but the best way to choose is a phone is not just by the hardware or the OS, but the phone and the carrier. Here's the smartphone to pick on each...for now.
• AT&T—Apple iPhone 4
• Sprint—HTC Evo
• T-Mobile—G2
• Verizon—HTC Incredible
Computers

• Laptop: 15-inch i7 MacBook Pro, high rez matte screen, or if you go PC, the Toshiba Portégé R700 ...a 3lb Core i5
• Netbook: This market is commoditized, just buy something on this list or an iPad.
• Ultraportable: MacBook Air 11-inch
• 3D Laptop: Asus' G51Jx 3DE beat out the competition, and has a built-in IR emitter.
• Processors: Decide your budget, THEN pick a processor from this list.
• Desktop Graphics Cards: Anything based on the ATI HD 5970 chipset will be FAAAST, otherwise, decide your budget, THEN pick the card from this list.
• Mobile Graphics: Anything with Nvidia's GeForce 400M series will have serious gaming muscle
• Router: The Netgear RangeMax V1 emerged victorious from the Ultimate Router Battle
• SSD: Kingston's SNV425-S2 64GB drive stood out by delivering blazing performance on the (relative) cheap.
Tablets
• Tablet: Apple iPad
• eReader: Amazon Kindle DX
• Android Tablet: Barnes & Noble Nook Color
Cameras

• Budget dSLR: Canon T2i
• Midrange dSLR: Canon 7D
• 'Spensive dSLR: Nikon D3s
• Point and Shoot: Canon S95 or Canon SD4000...check prices.
• Pocket Camcorder: Flip Ultra HD, but only if you don't already have an iPhone 4. Otherwise, your smartphone's capturing better video than Flip's dedicated device—give your pockets some extra space.
• Phone Camera: iPhone 4
• Waterproof Camera: Panasonic Lumix DMC-TS2
• Helmet/Sports Camera: GoPro Hero HD and ContourHD Surfboard Mount
Home Theater

• 3DTV: Panasonic'sTC-P50VT20 topped the pile in our three-way shootout.
• Blu-ray Player: LG BD570 or PS3
• Receiver: Pioneer VSX-1020-K
• Game Console/Media Extender: Xbox 360
• Speakers: High quality sound doesn't need to cost a fortune—turns out there's a lot of great audio gear out there for less than $2,000. Audioengine's A5 speakers are $350 a pair, but pack serious sonic punch—and they're self-powered. Check out the rest of the roundup if you're looking to splurge a little more.