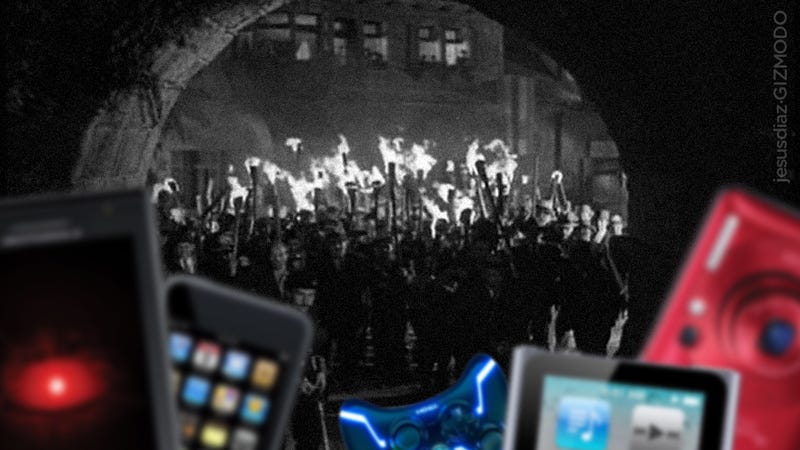 Today's one of the biggest online shopping days of the year, and we wouldn't want you to have to navigate it without any guidance. So, we've found all the best Cyber Monday deals we could find, and rated them here for you. We'll be updating as fast as we can, so check back here throughout the day.
Deals are grouped by category, and rated based on how good of a deal we think it is. Two stars indicate the best of the best, but as always: If a deal looks too good to be true, investigate the store and see if it's a good, reputable place to buy. Safe shopping!


Computing and Peripherals:
Gaming:
Home Entertainment:
Personal Portables and Peripherals:
Hobomodo:


[Thanks TechDealDigger, Dealzon, Logic Buy, GamerHotline, Cheap College Gamers, CheapStingyBargains, TechBargains, Slickdeals, Savings.com, and Dealhack.]
Follow Dealzmodo on Facebook

Dealzmodo is a gift from Gizmodo to you. We search the web for the best savings and deals on computers, TVs, games, etc. and deliver them to you in a daily list. Think of it as a modern day coupon book for technology and gadgets.