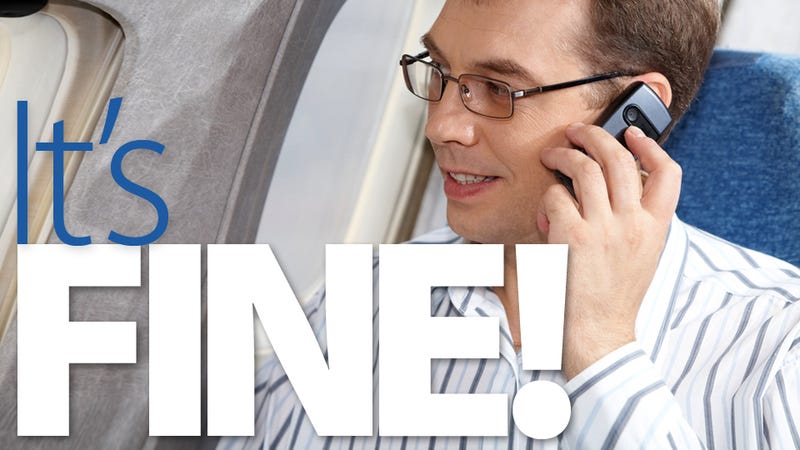 No one wants their plane to crash, and no one wants to cause a scene during a flight. So, diligent passengers that we are, we turn off our gadgets when we're told to. But no one's dying if you don't.
If you were on a flight a few years ago, the pre-flight spiel likely included some bit about turning off portable electronic devices because they could potentially cause electromagnetic interference with the aircraft's navigation. Electromagnetic interference?! That sounds terrifying! And so we complied, switching off cell phones and pausing iPods while we envied those that had decided to bring books on board.
But the thing about the electromagnetic interference is that it's a lie.