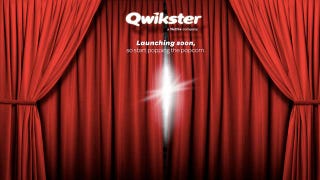 Well this is one way to go. Netflix has split its DVD delivery and streaming services into two separate sites. Netflix proper will continue to handle the streaming, and the DVDs will be handled by a new site called Qwikster.
Netflix CEO Reed Hastings said on the company's official blog that because DVD and streaming were becoming such different services, the company felt it would be able to best serve its customers by splitting streaming and DVDs into separate sites.
Qwikster will offer the same service as Netflix's current DVD delivery system, with the new option of a renting video games in a model similar to the current Blu-ray upgrade.
Hastings apologized for the "arrogant" way that the company handled recent price increases (Translation: PLEASE STOP UNSUBSCRIBING!!!). He claims that pricing won't change any further; if you're subscribed to both services now, you'll just have two entries on your statement at the same net cost you now pay (post price bump). He also claimed that Netflix's streaming services would have some major additions over the next few months, despite failing to hold onto Starz.