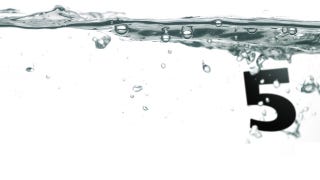 The new iOS 5 goes live soon, bringing with it revamped notifications and more than 200 new features for your iPhone, iPad and iPod Touch. These are the top ten, and then some more.
Some of these features you already had in your iPhone or iPad. They just came in third-party apps.
If you used apps like the must-have WhatsApp, which allows you to message in an extremely easy way with all kinds of phones for free, you already were enjoying something like iMessage (even while iMessage adds important services, like device-wide conversation synchronization). If you had the awesome Instapaper, you already had some of the features of the new Safari. Or if you had something like Remember the Milk, you already had a great reminders service.
However, there are features that weren't available before; either because they are completely new or because they are system-wide. And there are real jewels too.
Things that may sound silly, like using the volume + button as a shutter in the Camera app. Or more important stuff, like well thought Notifications and the ability to run your iPhone, iPod Touch or iPad without having a PC. Your iDevices are now completely autonomous.
All these features put iOS on par again with some of the features that you could already find in Android, Palm or Windows Phone 7. Some of their implementations, surpass those platforms. But even while none of these new features are extraordinary per se, all of them together are quite impressive.
1. Notifications
The first big feature is notifications. At last, Apple will get rid of the annoying popups that break your flow. And with "annoying popups" I really meant "stupid dumb boxes that makes me want to smash my f*cking iPhone against the wall when I'm playing a game or chatting with strangers in the night".
They have replaced those with a new app called Notification Center. It's very similar to Mobile Notifier, the iOS notification app—which makes sense, since Apple hired its developer a while back. It not only includes app notification, but mini-widgets that show live information from apps like Weather and apps.
The notifications extend to the lock screen too, so you can see more stuff right away without unlocking your phone. Sliding your finger on it will automatically lead you to the app that generated that notification.
Notifications are clearly and by far the best part of iOS5—particularly coming from the stone age pop-up mess of previous versions. Everyone on staff who's used iOS5 is in love, and the upgrade is the must have feature.
2. iMessage
Another new useful feature, which will hurt Blackberry and the telecommunications companies wanting to sell you stupid SMS and MMS contracts: Apple has implemented a new messaging system called iMessage.