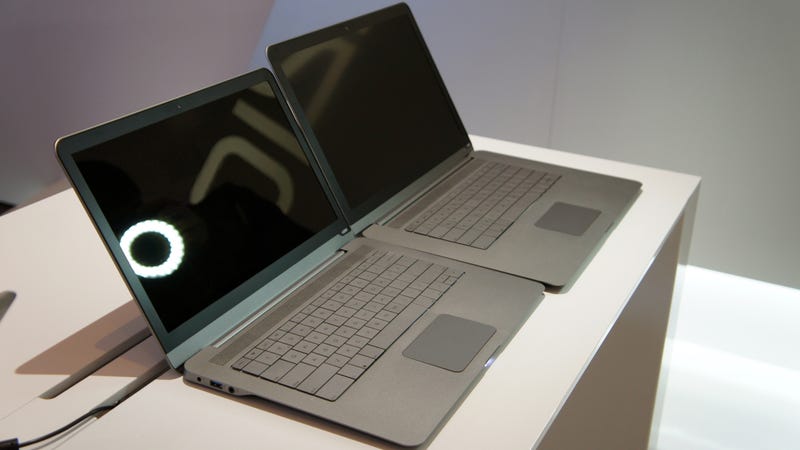 Vizio says it's trying to disrupt the computer market, and I think it just did. These are simply gorgeous machines, and are fast and powerful to boot.
We saw three lines today, the Thin + Light laptops, its Notebooks, and some really amazing all-in-one desktops. The entire line features great industrial design by Scott McManigal, and Vizio says it plans to build each machine with top of the line (and as-of-yet unannounced) components. I'm also hot on what it's doing with Windows 7. The machines come with clean builds—meaning they aren't bogged down with a bunch of crap programs and garbage you won't need. It's been working with Microsoft to make that happen, and says that when Windows 8 comes along it will go even deeper.
The Thin + Lights come in two configurations, 14-inch and 15.6-inch. Both have milled unibody aluminum design, and a really unique-looking keyboard that gives more real-estate to the buttons than you get in a typical chiclet keyboard configuration. The 14-inch has a 1600 x 900 display, while the 15.6-inch is 1920 x 1080. Vizio makes some pretty great displays and you can see that lineage. They're very pretty, and loaded up with USB 3 ports on either side.
Like its new tablet, the specs aren't final, so Vizio won't say just how thin, or how light they are. But the 14-inch felt comprable to my Macbook Air, and looked to be similar in terms of thickness. (See comparison shot.) Bottom line, this thing will be a breeze to shove in a bag and tote around all day.