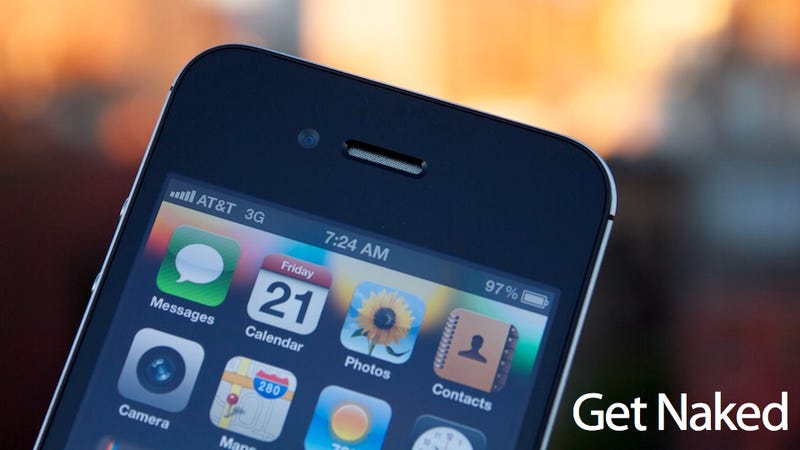 The market for phone cases is huge. Waterproof cases, leather cases, silicon cases, stick-on screen protectors, plate-glass screen protectors. Enough. It's time to lose your cover for good, and let your phone roam free, nude, as nature intended.
There are as many reasons to toss your case in the garbage as there are grains of sand on an ugly, gaudy, expensive beach. So let's just go with the big three:
It's Unnatural
First, your phone wasn't designed to be covered up. Sir Ive didn't sit in his plush little Apple office, slaving over a drawing board for you to wrap it in an awful faux leather folio case that you found on Amazon for $20. Neither did the poor bastard who spent the last three years pooping out a hundred million HTC handsets. Or Samsung or Moto or any other designer who gives a singular damn.