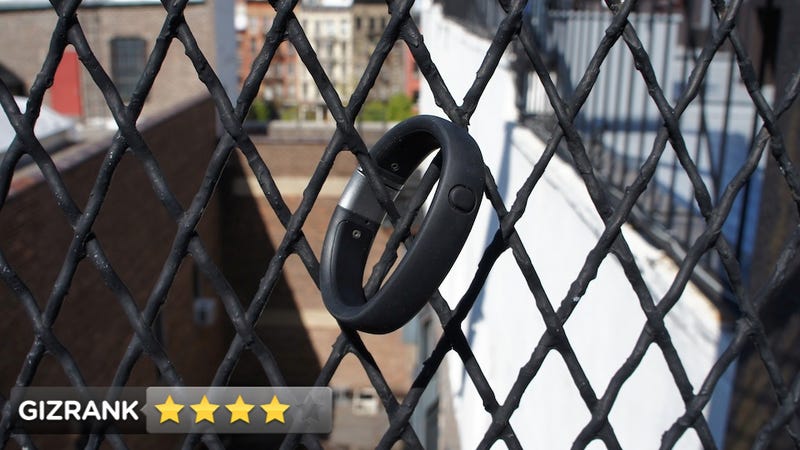 A girl at a bar sees the futuristic and slim black cuff cradling my wrist, points at it and asks—well, more like demands to know—what is that? I look down, thinking I might've spilled beer on my sleeve, and see the Nike Fuelband. Oh. That thing.
To demonstrate, I hit the only button on the wristband and the LED lights flash awake. Green, yellow and red light explosions illuminate the word GOAL. Nice. I've reached my fitness activity goal for the day, and the Nike Fuelband is blowing digital fireworks to celebrate. I'm happy. The girl, with her high arching eyebrows, looks happy, too. But still confused. Let me explain.
Why It Matters
The Fuelband is Nike's foray into the crowded graveyard that is fitness tracking devices. Remember the spectacularly awful Jawbone Up? The Fuelband is like that, but thankfully, not spectacularly awful. It's more like a Fitbit, but for your wrist—it's a wristband that always measures your activity as you go about your day. That means everything you do—running, doing laundry, washing dishes, having sex—is measured and totaled up to give you an idea about how active you are on a daily basis. With the Fuelband, you can quantify the consequences of your lifestyle.