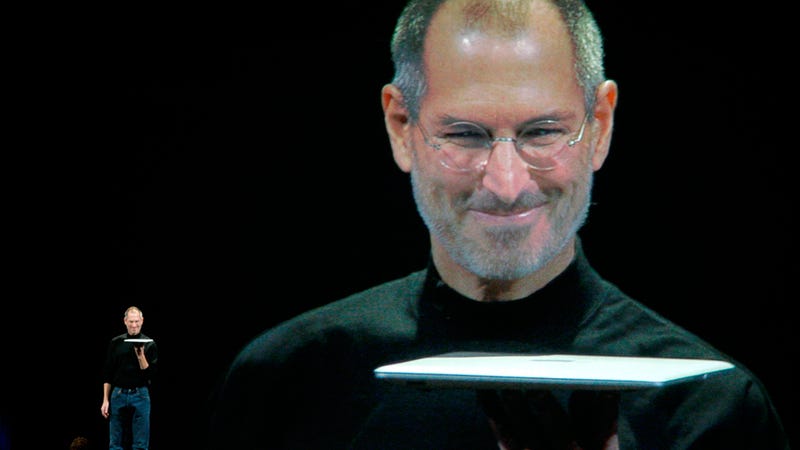 Tim Cook gave his second-ever interview as Apple's CEO last night. He said all the right things about the company's present and future, but lurking behind every question was the past. Just like it has been for every Apple product release and rumor since last October.
It may not be fair, but it's Apple's biggest concern right now: The legacy of Steve Jobs doesn't cast a shadow. It creates a total eclipse.
The Power of Legacy
There's a paradox at the heart of any major decision Apple makes now.
On the one hand, the company has to show that it's still aligned with Jobs's singular vision; any sign that it's deviating from those standards conjures up memories of Apple's darkest era, the Jobsless decade that almost destroyed it. If you think anyone at One Infinite Loop has forgotten what happened the last time Steve Jobs left Apple, you're kidding yourself. Doubly so if you think they'd let it happen again.
But it's not quite as simple as just following the Jobs blueprint. Partly because there isn't one; there's no doubt that he was involved in the early planning stages of any product Apple releases this year, but as we saw with Siri, that's a far cry from seeing it through to excellence. More than that, though, Apple must demonstrate that it can innovate beyond Jobs, since he's not around to guide it anymore.
So how to emulate Jobs while distancing yourself from him? How do you outshine a ghost?
The Pipeline
We don't know what Apple's next products are going to be. No one does, aside from a handful of folks in Cupertino and maybe a Foxconn exec or two. But let's assume for a moment that there's a grain of truth to the two most prevalent rumors that have been swirling the last few months: a smaller iPad, and a stretched out iPhone.
Jobs very publicly hated both of these things. Seven-inch tablets? Please. Jobs said as early as October 2010 that they're worthless "unless your tablet also includes sandpaper, so that the user can sand down their fingers to around one quarter of their present size." He didn't have much nicer to say about phones that weren't 3.5-inches.