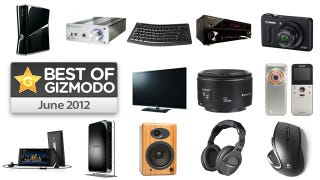 At long last, summer has arrived, and that means vacations, BBQs, and finding ways to ameliorate the effects of the overbearing sun. Gadgets can help! Here are some of the best from the past month.
---
In:
The Best AT&T Android Phone
You could argue that the HTC One X is better than the iPhone 4S. Yeah, you heard that! The screen is most definitely better, the rest comes down to personal preference. Also, at $200 on contract, this thing isn't as crazy expensive as some of the other top-tier Android handsets these days..