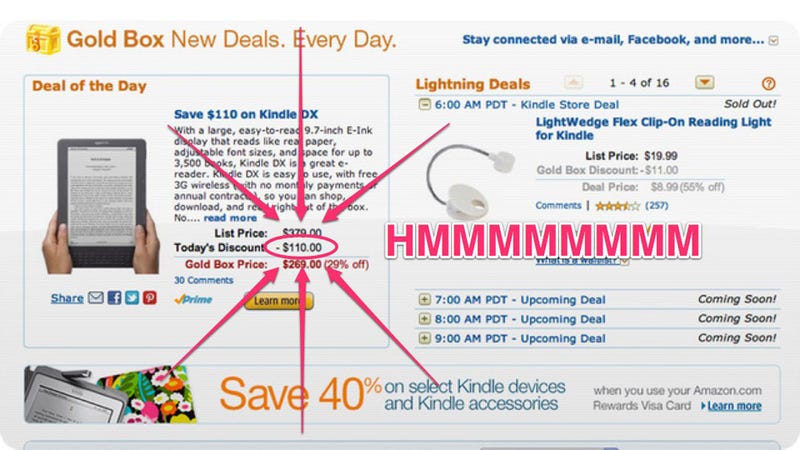 If you want to know if Amazon's new Kindles are coming out—and what they'll be—don't listen to analysts or supply chains or, yes, blogs. One trip to Amazon today will tell you nearly everything you need to know about when, and what, Amazon's about to unleash on the world.
Out With the Old
When bargain hounds opened their Amazon Deal of the Day email this morning, they were met with a bargain basement Kindle DX. Amazon's black sheep 10-inch e-ink tablet is $110 off today, a 29% discount. It's the kind of deal you offer when you want to clear out inventory, fast.
The DX isn't competitive in an iPad world. It never has been. But you know what would be? A 10-inch Kindle Fire. You know, like the one that's been rumored for months.