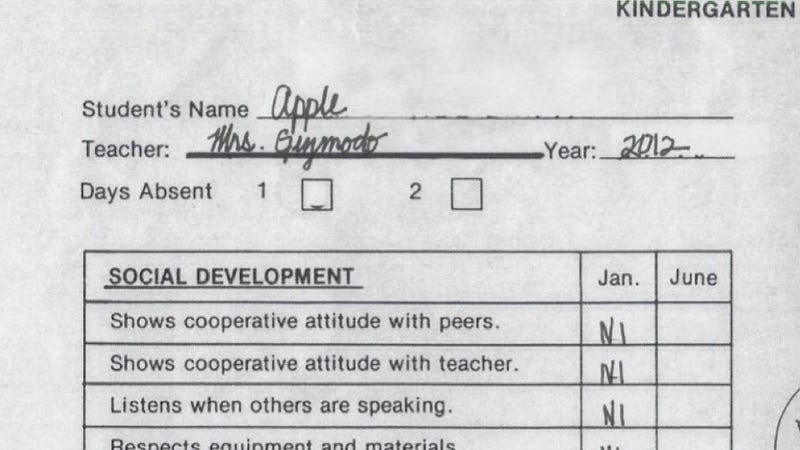 It's the end of the year—and that means it's the end of the semester. Before we all go on winter break, it's time to have a tough conversation, kiddos. Grades are in. Who misbehaved? Who shined? Who got detention?
Our pupils: the world's technology companies. We graded them in a variety of subjects. Did they play nice with others? Did they pay attention? Did they exercise creative thinking? Were they scolded? Not every company made honor roll this year, but don't worry. Everyone has room for improvement!
Facebook
A star of the class, but this overachiever does have some trouble working with its peers. Facebook deserves outstanding marks for social development, after hitting one billion users this year. We're very proud of how far Facebook has come! Yet Facebook still runs into trouble: class discussions are practically non-existant after Facebook canceled its voting functionality, and self-expression is a challenge—how exactly do we change our privacy settings this week?
But overall, Facebook shines: a social darling with some social issues. Looking forward to another great year!
Social Skills
Universally loved, although a little showy with its allowance—we've heard about money troubles at home? Facebook won't listen to what anyone else says, but darnit, we just love it too much to care. Every single day.