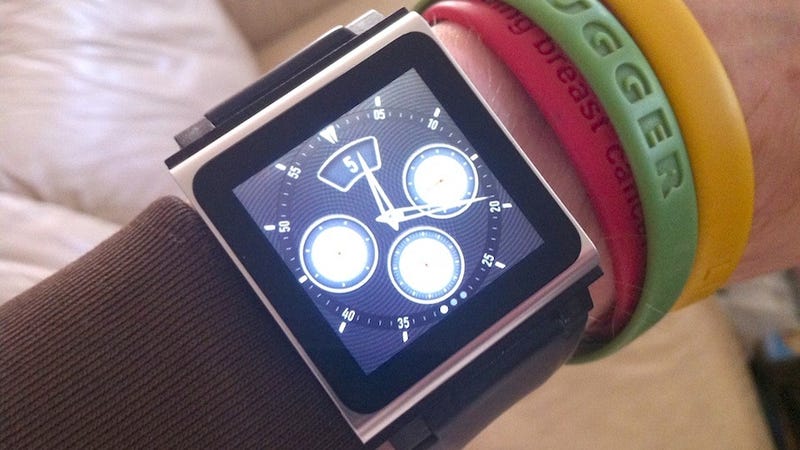 There's no such thing as the Apple iWatch, and maybe there never will be. But if Cupertino does start selling futurustic Jetsons wrist wear, you need to prepare for one thing: looking like a jackass in public. Worth it?
Let's not ignore the fact that we're in dumb, murky waters here, discussing the fashionable future of a thing that isn't real. But there's no arguing that wearable tech is a serious thing; these are questions you'll have to answer whether it's Apple or Google or Jawbone or whoever else presenting them. So let's wade in and open our mouths and drown.
If the iWatch happens, it's not because Apple necessarily thinks making a curved-OLED, iOS-breathing, fitness-tracking, app-running, iPhone-linking smartwatch is a good idea. If you can ever buy one of these things, it's likely because Apple has slowly regressed into a company that follows markets instead of inventing them: it made a 4-inch iPhone to appease ham-handed phablet fans, and a smaller iPad to compete with its rivals at Google and Amazon. Both of these products ended up being pretty damn good gadgets, but they only exist because Apple was forced into a defensive posture. The likes of Nike's FuelBand and the FitBit are causing the same. Apple's corporate caretakers are under tremendous pressure from investors, analysts, and other Wall Street speculators who are spanking AAPL for not creating something as unprecedented as the original iPod every three years until the end of time. Poor Tim Cook.