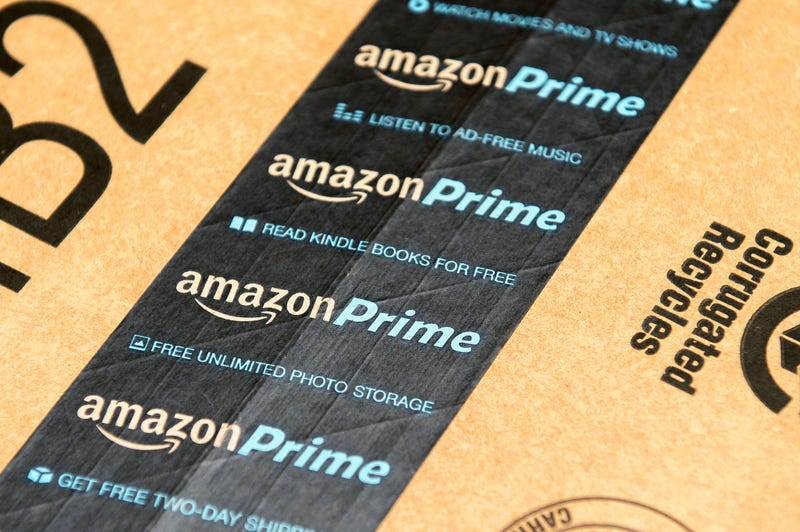 Did you want to buy a Blu-ray copy of Academy Award-winning movie Birdman from Amazon? If you're not an Amazon Prime member, you're out of luck. The retailer has begun to restrict sales of some items to its members.
VideoGamer noticed yesterday that several video games had been restricted: GTA 5, Far Cry Primal, Assassin's Creed Syndicate, Battlefield Hardline and Rainbow Six Siege. Each were listed exclusive to prime members. The items are available from third-party retailers, and have since been restored to non-exclusive status.
Other sites pointed out that other items, such as the Blu-ray for Birdman The King's Speech, John Wick, Interstellar, and The Imitation Game, are similarly listed as Prime-exclusive items, and as of the time of this writing, they're still listed as such.
Exclusivity towards some products are becoming a hallmark of major retailers such as Amazon.com, Hulu or Netflix, each of whom are working to carve out their own creative niches for their subscriber audiences. Amazon has its own television shows, such as Man in the High Castle or Transparent, while Netflix has Daredevil and Beasts of No Nation.
These aren't exactly surprises, but what is surprising is that a non-Amazon produced items will be restricted in such a way for consumers, especially a group of films that have earned considerable praise in recent years.
It's not a huge inconvenience for buyers: after all, Third Party sellers have the item, but going that route is a small barrier for someone who's looking to purchase something.
There's no indication exactly what criteria is used to determine just what items on the store are 'Prime Exclusives': right now, it seems like it's just major, critically acclaimed films. If this is an experiment, it's entirely possible that this experiment could extend over to books, household items or other goods that the company sells.
The program seems as though it's designed to steer buyers to sign up for Prime. Indeed, earlier this year, it seems that they've begun slowing down shipments for non-members.
It's an open market, but there's some troubling things here. Because of Amazon's size and ubiquity in the marketplace, they tend to have the lowest prices for items, something that's helpful if you don't earn a lot. The potential for blocking out lower income buyers could be troubling if the company decides to go that route.