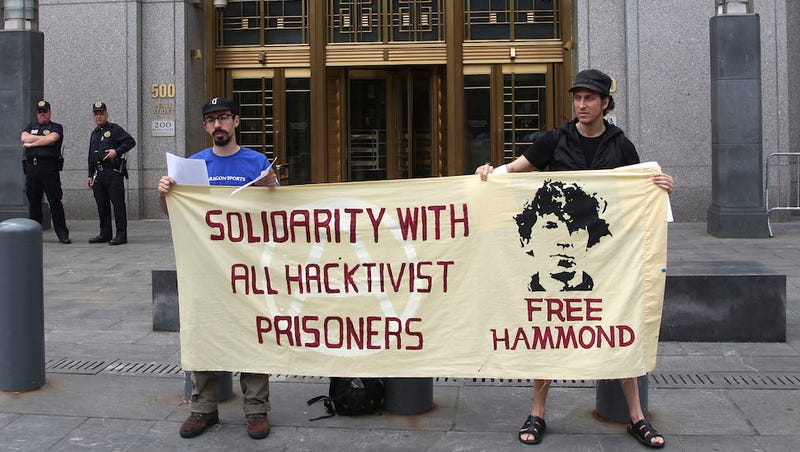 Anonymous hacker Jeremy Hammond knew that he was going to serve serious time for his role in the 2011 hack of Stratfor Global Intelligence.
But holy crap, the judge threw the book at the guy! The 28-year-old Chicago native was just sentenced to 10 years in federal prison. For hacking.
Let's put that into perspective. Ten years is a very long time, more than a third of Hammond's entire life up to this point. That's nearly twice the amount of jail time that the infamous hacker Kevin Mitnick—who was the most-wanted computer criminal in the country at one point—served. As CNET's Declan McCullagh points out, it's also significantly more than the average prison time serves for murder, which is less than six years. All that time for a series of keystrokes.