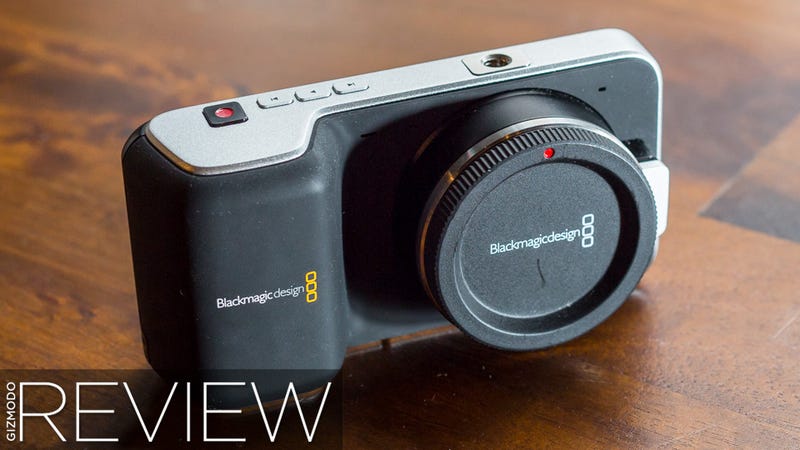 The announcement of Blackmagic's $3000 RAW-shooting Cinema Camera in 2012 caused such a stir that not many could have anticipated a followup model, so soon, that was a fraction of the cost and a fraction of the size. The Pocket Cinema Camera continues forging the path of the upstart high-end video camera.
What Is It?
It's a surprisingly small $1000 video camera with a super-16 size sensor (a bit smaller than micro four-thirds). It takes micro four-thirds lenses and shoots ProRes or CinemaDNG RAW footage to SD cards. The basic innards are the same as the original Cinema Camera, just outfitted to squeeze into the 5-inch wide, 12.5 oz magnesium alloy body.
Why Does It Matter?
As with original Cinema Camera in 2012, it's unprecedented to have access to RAW (or even ProRes) recording at this price. It opens the doors for those on a budget to sink their teeth into professional-grade image quality and post-production. For the unfamiliar, RAW is an uncompressed format that is meant to be color-graded. It provides wide dynamic range, and can be manipulated heavily with very little loss in quality. Usually professional film productions use RAW, and it has been limited to cameras well over $10,000 until recently.