The Blackmagic Cinema Camera is unlike any video camera you have ever seen. When it was announced in April of last year, slackjawed videographers marveled at this little camera, made by a little software & post production hardware company, that shoots RAW files at 2.5k resolution for only $3000. It was the kind of product people expected would be filed under either blundered experiment, or the start of something big. Turns out, it's a little of both.
What Is It
A $3000 video camera with a super-16mm CMOS sensor that records at 1080p or 2.5k in ProRes, DNxHD, or RAW. You can choose from either a Canon EF or micro four-thirds lens mount.
Who's It For
Indy filmmakers mostly. It doesn't have the versatility or design for run and gun documentary work. For that you would want a Canon C100/C300, Sony FS100/700, or even a DSLR is more convenient. The Cinema Camera best suits people looking to really make the most crisp, beautiful images possible in a production environment—and on a budget.
G/O Media may get a commission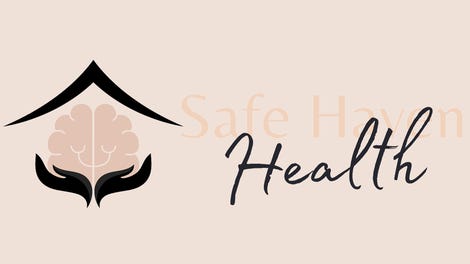 Addiction counseling
Safe Haven Health
Why Does It Matter?
The biggest deal here is that you have Blackmagic Design—a relatively small company previously known for its high-end color grading software—developing a highly capable video camera at an astonishing price. The headline features in the Cinema Camera are ones that users have been begging the big manufacturers—Canon, Sony, Panasonic—to include in their products, to no avail. These include:
RAW recording: Video files from all but the most high-end cameras are heavily compressed, resulting in diminished image quality. RAW files are unprocessed frames which not only retain higher levels of detail and dynamic range, but can be heavily manipulated in editing programs without losing much quality—just like RAW photos.
2.5k resolution: While not quite reaching the future standard in video resolution of 4k, 2.5k is a big deal because it allows editors outputting to 1080p to crop in on the image without losing detail . It also proves that it is in fact possible to manufacture a modestly priced camera capable of processing such high-res files, a fact that larger companies would rather you not be aware of.
Design
The Cinema Camera looks like no other video camera. It is squarish and simple, reflecting considerations of low-cost manufacturing. While the design is a wonder for portability, it lacks any trace of ergonomics. Handheld shooting is a struggle, both in finding a comfortable place to rest your hands, and accessing the controls. For example, the aperture is controlled by the fast-forward/rewind buttons below the display, but they are not next to each other, and almost impossible to reach without using two hands. At 3.75 pounds without a lens, it is quite heavy considering its compact frame. To give you some perspective, a Canon C100 body is 2.25 lbs, and a 5D Mark III body is 1.9 lbs.
But the camera isn't really meant to be used handheld. It is meant to be attached to a shoulder rig or tripod. Third-party manufacturers, like Zacuto and Redrock Micro, are already making all sorts of attachments and accessories to build on the Cinema Camera. High quality rigs are ridiculously bulky, not to mention expensive.
Using it
I can't emphasize this enough: The Cinema Camera isn't really meant to be used as a standalone device. Attachable accessories are a virtual necessity. The non-interchangeable battery only provides about 90 minutes of life, so for extra juice, you will want to purchase external batteries like those provided by Switronix. The on-board mic is rudimentary, so you will want to plug an external mic in to the ¼-inch jacks. But make sure you have some hardware to mount the mic on, because there is no accessory shoe built into the camera.
The camera's Super-16mm sensor—smaller than micro four-thirds—means you have to re-assess your lens selection to account for the crop-factor. Not only will few lenses get you a super-wide angle shot, but depth of field will not be nearly as shallow as a full-frame camera like the Canon 5D series, or even APS-C sensor cameras like the Canon 7D or Sony FS100. This may be a good thing or a bad thing, depending on what you are going for with your shooting.
To harness the best of what this camera has to offer, you need to shoot RAW. Of course, RAW brings with it a time-consuming and system-intensive workflow. You need a whole mess of drive space (1 minute of RAW footage is about 7 GB), and a whole lot of time for rendering such big files. RAW footage cannot simply be dropped into Premiere or Final Cut. You have to process it with software like After Effects or DaVinci Resolve—the latter of which is included with the Cinema Camera—before editing. Google blackmagic RAW workflow, and there are plenty of tutorials you can consult to find a workflow that works for you.
Image quality isn't perfect. Low-light shooting is not the camera's strong-suit. The ISO only goes up to 1600, and even there you will get a decent amount of noise. The grain is tight and uniform, though. You will still notice slight fringing and moire, as well as horrible rolling shutter. But these are sort of par for the course in almost any camera under $10,000.
The Best Part
No matter how inconvenient it all may seem, the camera's quirks take a backseat to image quality. Once you see the images you've captured, all seems right with the world. If you are making the jump from DSLR video, the image quality of the Cinema Camera will be instantly noticeable. To get an idea of what can be achieved, watch this beautiful short film by Philip Bloom:
Tragic Flaw
It's the lack of versatility. As much as people deride DSLRs as being incomplete solutions for shooting video because they require so many accessories, the Cinema Camera is even worse in this regard. True, it is not supposed to be a run and gun camera. But that doesn't make it any less painful in practice.
This Is Weird
Get this—you cannot delete clips in-camera. It is truly frustrating, especially with how precious disk space is when working with such large files.
Test Notes
Due to the smaller sensor (a 2x crop factor), your Canon lenses will lose a lot of their wide field of view. For example, a 24mm lens on a full-frame camera will only yield the equivalent of 56mm on the Cinema Camera.
You cannot ingest footage by connecting the camera to your computer. You must purchase an SSD reader/dock.
The camera comes with a copy of Blackmagic's famed color grading software, DaVinci Resolve. It is incredibly powerful, geared towards pros, and costs $1000 on its own. Pretty nice perk.
Should You Buy It?
If you worship beautiful, detailed imagery, and don't have extremely deep pockets, the Cinema Camera is worth a shot. It has its flaws, but most of them can be worked around. However, Blackmagic has already announced the Cinema Camera's successor, the Production Cinema Camera 4k. This upgrade features a Super-35mm sensor (about the size of APS-C), and records at full 4K resolution. It costs $3995 and should ship later this summer. Also in the near future is the Pocket Cinema Camera, which features pretty much the same guts as the original Cinema Camera, but has an active micro four-thirds mount and only records 1080p video. That will go for $995, quite the price-cut for the same image. It's probably worth holding out for one or the other, depending on your needs.
Before you buy, look into just how many accessories you will need. You might find that the Cinema Camera requires quite a bit more investment than the initial $3000 for the body. While the bundled software makes up for that somewhat, and the kit is still insanely cheaper than comparable products from major manufacturers, it's not quite as much of a bargain as it might seem at first blush.