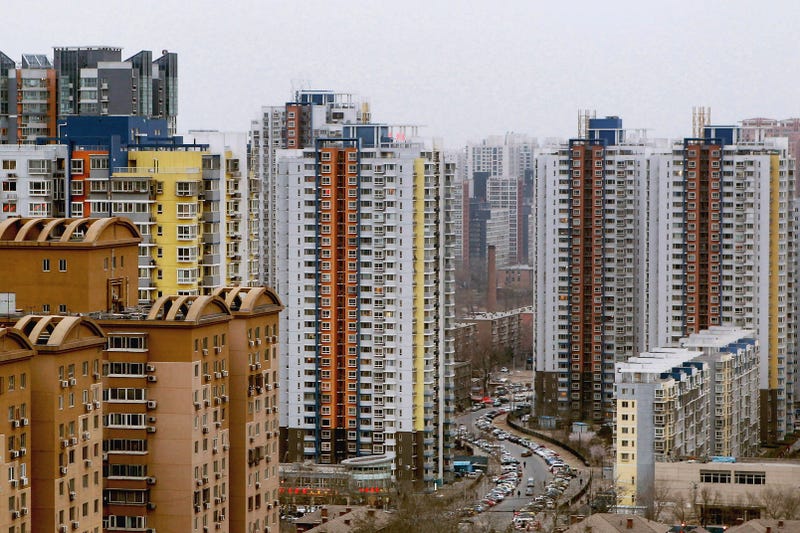 Here in New York, shady brokers have long been known to sell the same apartment to multiple gullible buyers. In China, however, real estate scammers have gone to the next level: Buyers are being "taken hostage" by developers who fail to mention that the apartments they're selling are totally illegal.
The South China Morning Post brings us the sad story of a Frenchman named Didier Boissiere, who paid more than a million dollars for a 600-square-foot Beijing penthouse replete with luxury amenities like a roof deck and fitness center. Recently, Boissiere tried to put the apartment on the market—only to find out that his apartment was built illegally by a developer who is now MIA. Because he can't get a certificate of ownership for his illegal pad, he can't sell it—he's stuck.
Apartments like these are called "dead projects," the newspaper explains, and they're an increasingly common phenomenon in China. Here's how it goes down: A developer will build a handful of apartments atop a new or existing building without city approval. In many cases—like Boissiere's—a government mandate will require that the penthouses be demolished. Then, by the time the owners of these properties realize they've invested in a doomed apartment, the penthouses are still there and the original developer is long-gone. In a desperate attempt to find some way out of this mess, the owners of these illegal pads end up suing both the developer and the government.
A similar story comes by way of Hengyang, where a developer built almost 30 cookie-cutter suburban houses on the roof of a massive mall last year. The project was built illegally, but was eventually granted permission to remain intact. If you build it, they will come.