Here in New York, shady brokers have long been known to sell the same apartment to multiple gullible buyers. In China, however, real estate scammers have gone to the next level: Buyers are being "taken hostage" by developers who fail to mention that the apartments they're selling are totally illegal.
The South China Morning Post brings us the sad story of a Frenchman named Didier Boissiere, who paid more than a million dollars for a 600-square-foot Beijing penthouse replete with luxury amenities like a roof deck and fitness center. Recently, Boissiere tried to put the apartment on the market—only to find out that his apartment was built illegally by a developer who is now MIA. Because he can't get a certificate of ownership for his illegal pad, he can't sell it—he's stuck.
Apartments like these are called "dead projects," the newspaper explains, and they're an increasingly common phenomenon in China. Here's how it goes down: A developer will build a handful of apartments atop a new or existing building without city approval. In many cases—like Boissiere's—a government mandate will require that the penthouses be demolished. Then, by the time the owners of these properties realize they've invested in a doomed apartment, the penthouses are still there and the original developer is long-gone. In a desperate attempt to find some way out of this mess, the owners of these illegal pads end up suing both the developer and the government.
A similar story comes by way of Hengyang, where a developer built almost 30 cookie-cutter suburban houses on the roof of a massive mall last year. The project was built illegally, but was eventually granted permission to remain intact. If you build it, they will come.
G/O Media may get a commission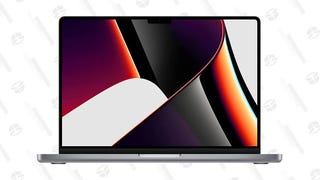 Save $300
2021 14" 1TB MacBook Pro
Image via io9/AP.
Meanwhile, in September, a Reuters reporter named Joel Dimmock discovered (and tweeted) a remarkable yet very illegally built mansion perched atop a factory building in Dongguan, in Guangdong province. According to Reuters, the house was deemed illegal by local authorities, but it's not clear if their assessment will be enforced—after all, so few of them ever are.
Image by Reuters/China Daily via Business Insider.
Failing to enforce laws about illegal additions is about more than just keeping order. In 2000, a mall in Dongguan collapsed on hundreds of shoppers, killing eight, while workers were building an illegal addition on the roof.
One high profile case, of course, did end up with a sky-high razing job: The infamous $4 million "mountain villa" constructed atop an existing highrise in Beijing. After deeming the luxury penthouse illegal, Beijing's housing authorities finally succeeded in forcing the building's owner to demolish the thing, piece by piece, artificial stone by artificial stone, just last week.
These are dangerous and potentially life-threatening additions, but it's hard not to be wowed by the ingenuity and hilarity of some of these structures. After all, these are fascinating examples of how a booming market can drive incredible architectural invention, even if it's ultimately doomed.
Image by The People's Daily.
So why go to the trouble with these high-risk highrises? For one thing, property values in these cities are skyrocketing, and the government bureaus in charge of keeping development under control have struggled to adapt. At the same time, new legislation is encouraging building owners to make better use of their rooftops; a 2011 Beijing law requires the owners of buildings 12 stories tall or shorter to install roof gardens. In a sense, it's about how you interpret the word "garden." Either way, rooftops are a desperately underutilized piece of infrastructure—unfortunately, not everyone agrees on how they should be used.
Illegal "dead" projects are like a gamble: The price of the fines might just be worth it, considering the return on investment. Being forced to demolish that investment is simply the worst-case scenario—and, in a booming real estate market like urban China's, people can still afford to remain optimistic.
Lead image: Lintao Zhang/Getty.