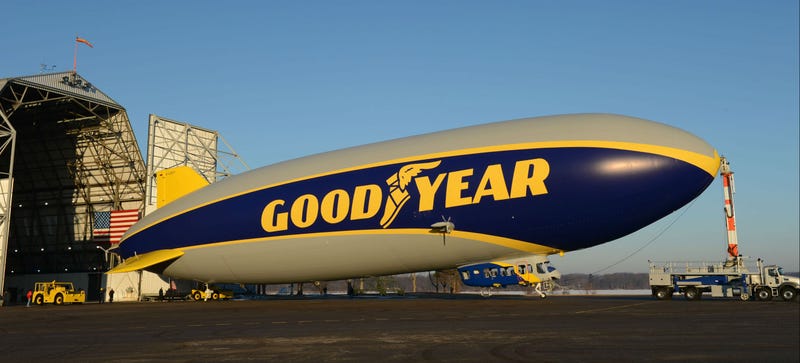 This ain't no blimp. The first new dirigible in nearly a half century to bear the the iconic Goodyear logo is actually a rigid airship—a safer, more efficient, far less explodey form of air travel than conventional blimps.
Though orders of magnitude safer than the ill-fated Hindenberg—switching the lifting agent from explosive hydrogen helped to nonexplosive helium—previous Goodyear blimps have traditionally used the same basic design as they did when the company first introduced the fleet in 1925. Goodyear's new Zeppelin NT airship, which was unveiled earlier today, is a radical departure from that design.
Instead of a soft envelope that operates as a giant helium balloon, the new vessel is far more akin to the Aeroscraft dirigible built by Aeros Corp. Built at Goodyear's Wingfoot Lake facility near Akron, Ohio and measuring 246 feet in length (50 feet longer than its predecessors), the Zeppelin NT incorporates a rigid frame to help support the envelope. It is also packed with state-of-the-art avionics and a computerized flight control system rather than the legacy manual controls of current models.