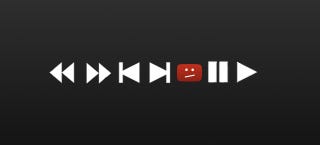 It's official: Google is about to ruin YouTube. A company exec told the Financial Times it will start blocking videos from record labels that refuse to sign licensing deals for its forthcoming premium service, YouTube Music Pass. This is the dumbest thing Google could do, and it threatens the very heart of what has always made YouTube so special.
It's been nearly a decade since YouTube first flickered on in February 2005, and in the years since, the free video service has changed the internet forever by becoming the central destination for everything from funny cats, to protest footage, to movie trailers, and of course, music videos. YouTube is amazing precisely because it has been an easy way for content makers to share their latest creations. This is especially true for music.
YouTube is almost perfectly suited for sharing music videos that are basically the ideal short video packages that thrive on the service. Indeed, for the younger subset of listeners, YouTube is becoming the de facto way of listening to music.