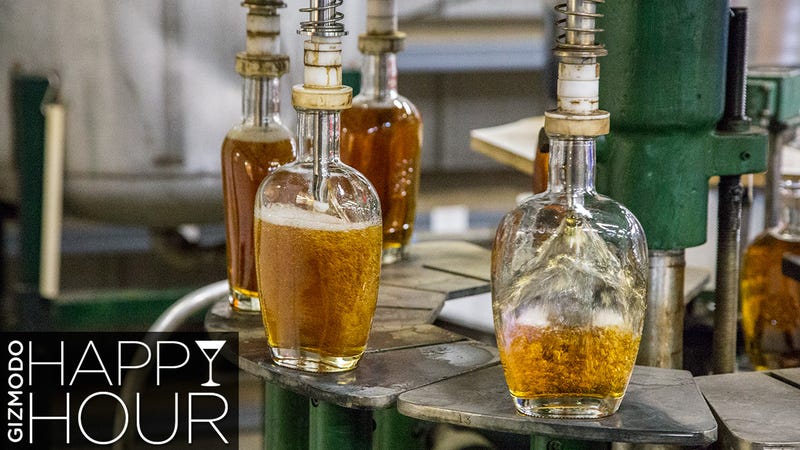 If there's one thing the Gizmodo crew agrees on, it's bourbon. Sweet liquid gold. It's pretty much the classic American spirit, and it's experiencing a massive boom at the moment. Whiskey producers are going to great lengths to keep up with demands. So we thought it was high time we took a look at how this delicate and beautiful creature is made. (Play the sexy music.)
It's Friday afternoon, you've made it through the long week, and it's time for Happy Hour, Gizmodo's weekly booze column. A cocktail shaker full of innovation, science, and alcohol. It's as American as bourbon pie.
There are many dozen full-sized distilleries pumping out bourbon in the U.S., and micro-distilleries are popping up left and right. There are a handful of rules that dictate what can be called bourbon (which we'll get to in a moment), but within that there is a lot of room for distillers to play, which is why there's such a huge range of flavor (and quality) within the bourbon family.
We were recently invited by Four Roses to come see their operation in Kentucky, and we decided to take them up on it (because we love distilleries). Four Roses is interesting because it distills ten different recipes, and then blends them into different products using different ratios (and in a bid to maintain consistency). We'll outline the differences and commonalities as we go.