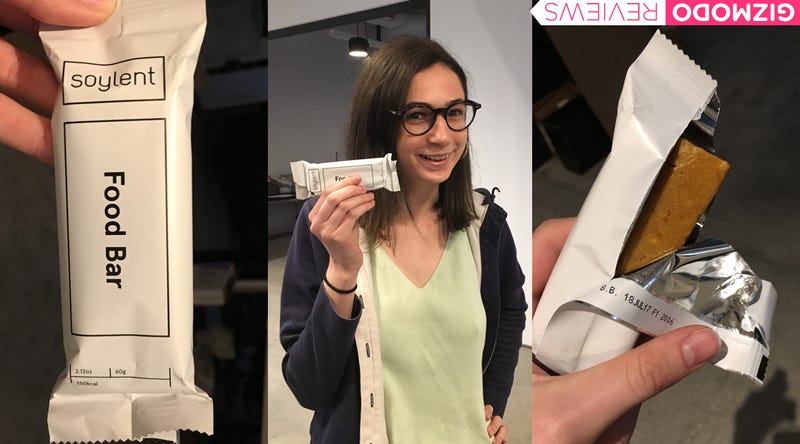 Here's how it went down: Gizmodo reported that Soylent's Food Bars were making people throw up and suffer from "uncontrollable diarrhea." In particular, we wrote about how bars with a specific expiration date—July 14, 2017—had sent some customers to the emergency room. This week, Soylent recalled the bars.
It turns out, that was only the beginning. Today, I happened upon a box of the ostensibly poisonous bars sitting in Gizmodo headquarters, the word RECALLED scribbled crudely on the box with Sharpie. Like the serpent tempted Eve with the apple, the box echoed my name. Eve, the box cooed, try me. You will not certainly die. Driven by my hunger for knowledge and desire to win some sort of Bravery in Journalism award, I reckoned I must taste the poison bars.
"Eve," Gizmodo managing editor Mario Aguilar tried to reason. "As a boss, I can't tell you to eat one."

"Do not eat that," editor-in-chief Katie Drummond chimed in.
"Do not eat that and blog about it," Mario reiterated.
But I'm a risk taker. A boundary pusher. A selfless type of person who values a good blog more than my own health and safety.
The expiration date on the bars at Gizmodo HQ was July 18, 2017, and the bars that allegedly made people sick had a July 14 expiration date, so I prayed for the best and braced myself for the worst.