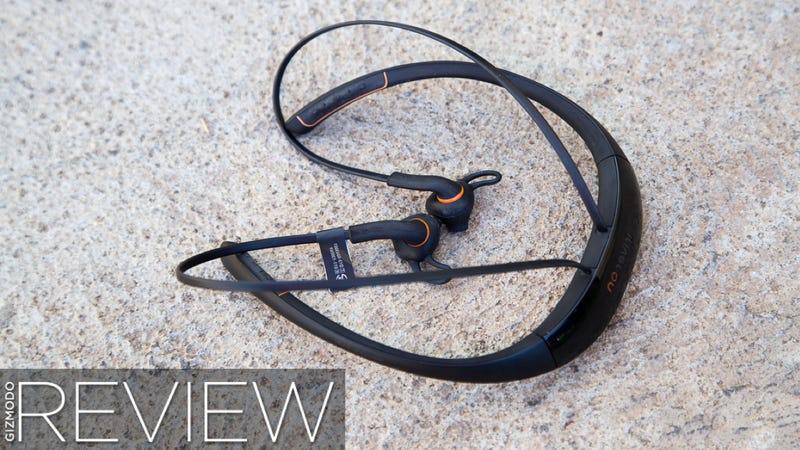 Getting detailed data about your workouts is great and all, except there's so much cumbersome gear involved. A chest strap for your heart rate, your phone to track distance and play music, some headphones so you can listen to music in the first place and hear your training app's voice prompts.
The iRiver ON was supposed to replace the tangle by combining an advanced heart-rate monitor with Bluetooth headphones. Unfortunately, it can only be as good as the app that powers it, and oh boy...
What Is It?
It's a pair of stereo Bluetooth headphones and a heart-rate monitor in one. It works with the iRiver On both iOS and Android. This is the same Valencell technology we got a preview of early this year, but this is the first time it's been licensed into a consumer-available product.