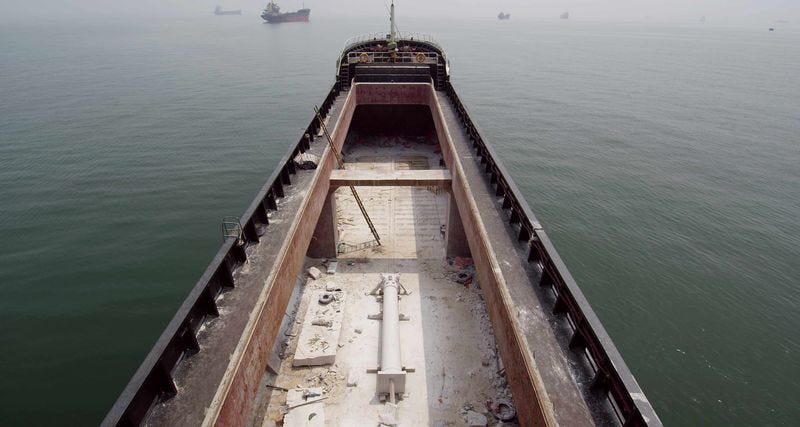 Another week on the books means another week's worth of beautiful items. From structures made out of salt to Venice's beautiful beachfront facades, here are some of our favorite architecture and design posts from the past seven days.
---
The simple form and function of a Zippo lighter has made it an incredibly iconic design. But it could soon be supplanted by Alessi if the Italian houseware manufacturer prices its new Sushi lighter to compete with the Zippo. That, or convince a Hollywood producer to have an action hero prominently use it in an…
---
Last week, when Smith + Gill Architects unveiled its design forImperial Tower, which will become Mumbai's tallest building (by a lot!), their description of the project confounded many critics. "The building," the architects explained, "is designed to confuse the wind." Huh?
---
Water and electricity: historically, not a great combo! But Antonin Fourneau, a French artist and engineer, combines both to remarkable ends in his installation, Water Light Graffiti, which landed in New York this week.
---
Candles are low tech by definition. We've been using them forthousands of years. But designer Zelf Koelman put a more modern spin on them by whipping up an auto-lighting candle rig that even has a dimmer switch. It's as neat as it is totally absurd.
---
"I'm just completing a new house that is a mechanical masterpiece," writes Popular Mechanics editor Thomas Stimson in a 1955 article proudly titled I Chose a Steel-Frame House. "The house has a steel frame like an office building. To a large extent it was put together with a welding torch instead of hammer and nails."
---
We lead such sedentary lives, parked all day at a desk. But what if your desk furniture could double as workout equipment? Meet No Sweat, an awesome three-piece set designed by Darryl Agawin, you instantly offset the negative affects of eight hours' worth of sitting on your butt.
---