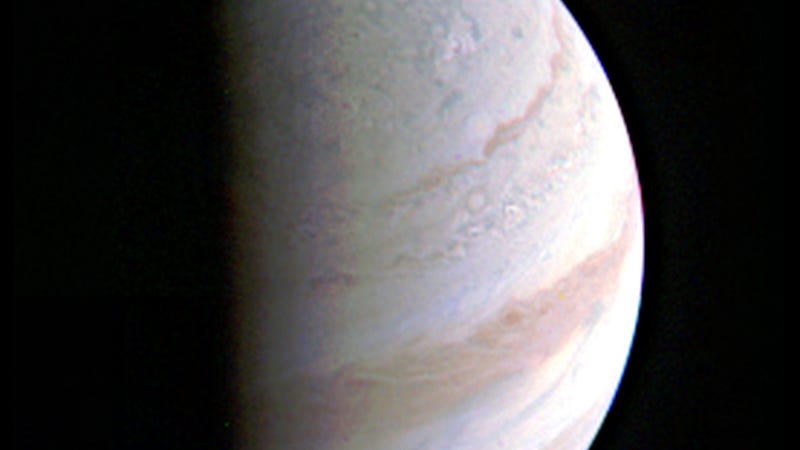 We've never seen Jupiter quite like this. NASA's Juno spacecraft flew closer to the giant planet than any spacecraft ever, revealing stunning images and gathering detailed information about the planet for NASA scientists.

The record-breaking mission was launched five years ago, and the spacecraft has travelled 1.8 billion miles to reach Jupiter's orbit. Juno's journey wasn't a straight shot, either. It flew around the inner solar system and used Earth's gravity to slingshot it toward Jupiter.
In its greatest moment, Juno flew about 2,600 miles above Jupiter's swirling clouds—closer than any spacecraft has ever flown near the dangerous planet. The feat was extremely difficult to coordinate. To put that in perspective, it is roughly the same distance between New York and Los Angeles.