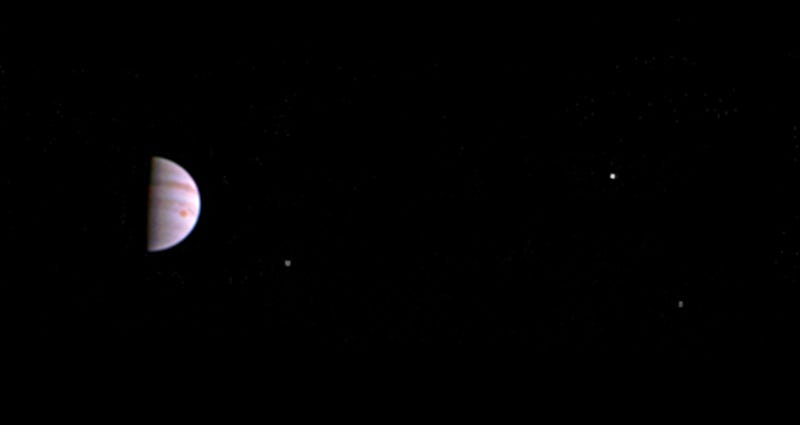 This image taken by NASA's Juno spacecraft is one of the first to be taken by the probe since it entered Jupiter's orbit last week.
It's not the most spectacular image we've seen of Jupiter and its moons, but it's a positive sign that the spacecraft's visible light camera, the JunoCam, is operational and capable of transmitting data. The instrument was switched on six days after Juno fired its main engine and slipped into orbit around the gas giant.
"This scene from JunoCam indicates it survived its first pass through Jupiter's extreme radiation environment without any degradation and is ready to take on Jupiter," noted Scott Bolton, principal investigator from the Southwest Research Institute in San Antonio, in a statement. "We can't wait to see the first view of Jupiter's poles."
Earlier this month, Juno sent back a grainy image of Jupiter and its largest moons, but this is the first in-orbit image taken by the probe.