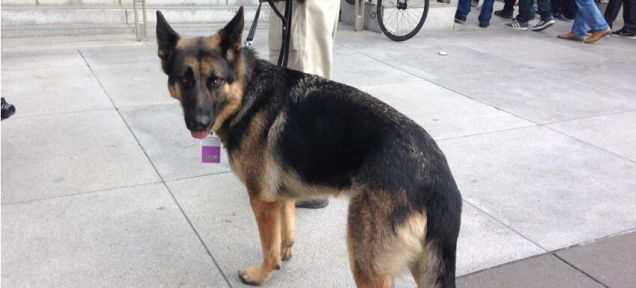 In case you thought the age of corporate paranoia had passed at Apple, well, it has not.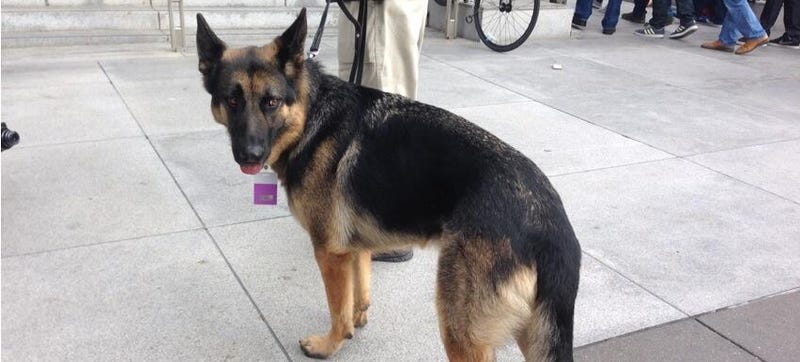 Every tech nerd in the world wants to be at the Apple WWDC keynote that starts in just about one hour. Sadly, uhhh, we don't all get to go, and security at the event is so tight that even the guard dogs have badges.
We first learned about the WWDC guard dog badges from CNET reporter Mariel Myers. How's it going adorable Apple Security Dog? What are your predictions for iOS 8?