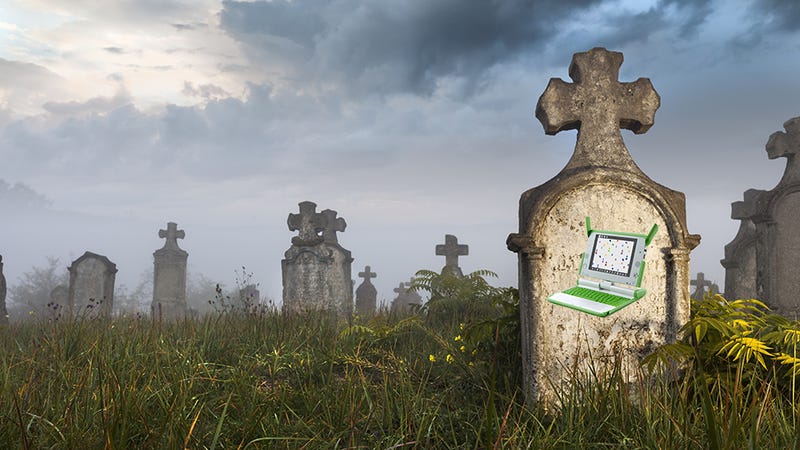 Fans of the One Laptop Per Child program were shocked and saddened to hear of the organization's imminent demise this week. There's only one problem: OLPC isn't actually dead. Despite what some blogs are reporting, the organization is alive and well… just not as alive and well as it once was.
On Tuesday, Wayan Vota made the dismal declaration on the OLPC News blog. (OLPC News is not the official OLPC blog, but it is a dependable source of information about OLPC.) Vota writes:
Yet let us be honest with ourselves. The great excitement, energy, and enthusiasm that brought us together is gone. OLPC is dead. In its place, is the reality that technology is a force in education, and we all need to be vigilant about when, where, and how it's used. …

So take a moment to mourn the loss of OLPC…
[moment of silence]
That sounds very grave, but it is not entirely correct. We reached out to OLPC to ask about the organization's apparent demise. They're still alive! However, it does sound like they've scaled back operations significantly since first making headlines nearly a decade ago. OLPC executive vice president Giulia D'Amico told Gizmodo that the organization just finished distributing laptops at schools in Costa Rica and will deliver the first 50,000 units of the XO-4 Touch tablet which runs Android. They're also selling the tablet at big box shops like Amazon, Toys'R'Us, and Walmart.