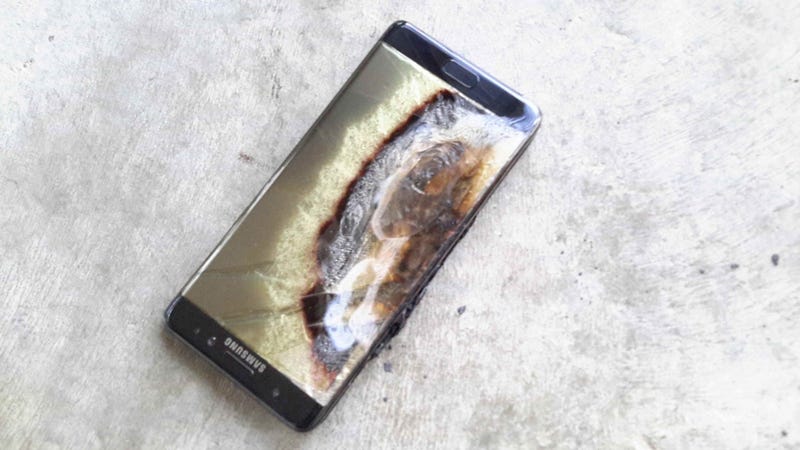 Samsung's exchange program for Galaxy Note 7 has been a nightmare for customers so far.
A week after Samsung's "voluntary" recall of the Galaxy Note 7, customers have yet to be clearly told when and how they'll be able to replace their devices—devices that could set cars, hotel rooms, or garages on fire—with new, working models. Samsung last week said customers would be able to exchange their phones for a refund or a new device but customers don't have a clear idea on who to contact or when replacement devices might be available. Samsung USA has not replied to a request for comment from Gizmodo.
The US Consumer Product Safety Commission (CSPC) has now officially weighed in, urging all Galaxy Note 7 owners to power down their devices and not use them. CSPC says it is working with Samsung to announce a formal recall soon, which would result in clearer guidelines for consumers.
The process is proving to be a shitshow both for those who bought the device through carriers, and for those who purchased directly from Samsung.
Wireless carries including, AT&T, T-Mobile, and Verizon all confirmed to Gizmodo that they have not received replacement devices from Samsung.