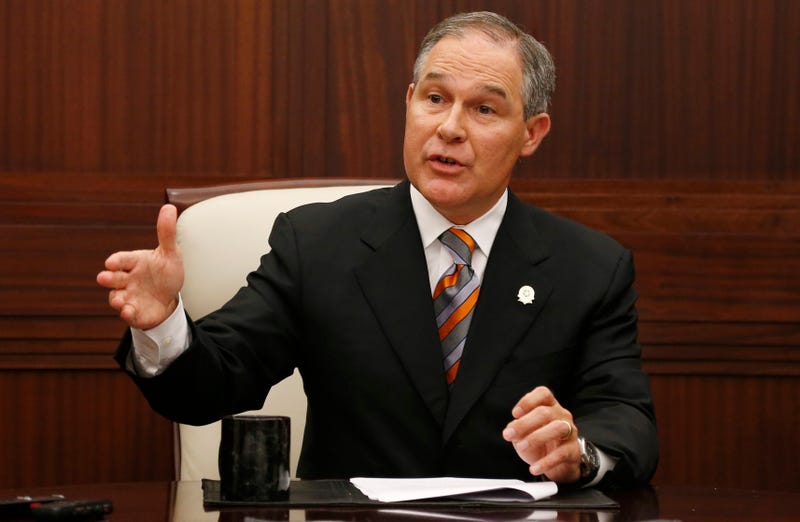 If Donald Trump is trying to make good on his promise to dismantle the Environmental Protection Agency, he's picked the right man to get the job done.

On Wednesday, Trump announced his pick of Oklahoma Attorney General Scott Pruitt to head up the EPA. A longtime foe of the Obama administration's climate change agenda, Pruitt's credentials include repeatedly suing the agency he is soon going to head, attempting to block pollution regulations aimed at safeguarding public health, and questioning the overwhelming scientific consensus that global warming is real and man-made.
Trump has promised to repeal the Obama administration's signature climate change rules, including the Clean Power Plan, which stipulates that power plants cut their carbon emissions 30 percent by 2030. Touted as the most aggressive climate action framework in American history, the Clean Power Plan is the only policy tool on the table that could put the United States on a path toward meeting its emissions reductions targets outlined in the Paris climate agreement. That, however, is probably of little concern to Trump, seeing as he's promised to drop the Paris agreement, too.