Donald Trump is a professional liar. Now that he is the President-elect with actual President-ing to do, he's angling to make the United States a liar on the international stage.

Citing an anonymous source from Trump's transition team, Reuters reports that a major short-term priority is to weasel out of the Paris agreement to reduce greenhouse gas emissions that went into force on November 4th. From the report:
"It was reckless for the Paris agreement to enter into force before the election" on Tuesday, the source told Reuters, speaking on condition of anonymity. The Paris Agreement won enough backing for entry into force on Nov. 4.

Alternatives were to send a letter withdrawing from a 1992 Convention that is the parent treaty of the Paris Agreement, voiding U.S. involvement in both in a year's time, or to issue a presidential order simply deleting the U.S. signature from the Paris accord, he said.
As it stands, any violation of the agreements procedural commitments could mean the United States is breaking international law. This was the primary reason President Obama rushed to get it into force without full congressional approval. Right now, a withdrawal from the agreement would be a four-year process.
Michael Wara, an environmental law professor at the Stanford Law School, told Scientific American that at this point a Senate vote wouldn't be "relevant legally, given the status of the agreement." But relevance, legality and formal commitments have never stopped Trump before.
G/O Media may get a commission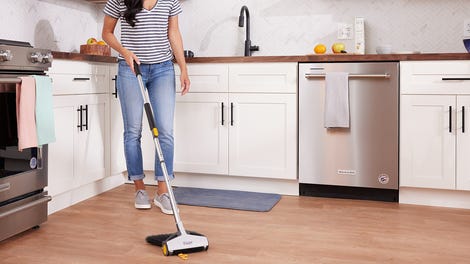 BOGO 50% Off
Flippr - BOGO 50% Off
Right now, international leaders are assembled in Marrakech, Morocco to discuss climate change and the Paris agreements that 200 nations have signed on to honor. Of those, 109 countries have formally ratified the accords, which represents 76 percent of greenhouse gas emissions. If the United States decided to withdraw that number would drop by 18 percent.
Other nations would have to step up and continue the mission to fight global climate change but a decision by the new administration withdraw could encourage others to do the same—especially countries that are directly competitive with the U.S. economically.
The legal complications could make this a tough nut for the amateurish Trump team to crack and Obama's gamble could pay off. Additionally, reneging on the agreement would also damage international relations in ways that even Trump might not like. Speaking at a briefing in Marrakech, Alden Meyer, director of strategy and policy at the Union of Concerned Scientists, said, "If a President Trump were not to honor U.S. commitments under the Paris Agreement, it will negatively impact his ability to get the cooperation of world leaders on other issues he cares about, such as trade and terrorism."
It's going to be an unpredictable ride. Trump is quite likely to go back on pledges that he's made to his supporters. But considering that he's installed one of the most prominent climate change deniers on Earth to lead the transition process for the E.P.A., destroying the planet seems like one promise he could keep.
[Reuters]