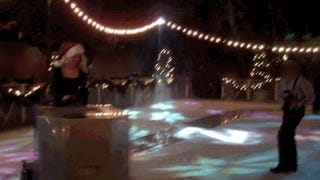 Tomorrow morning, Verizon will announce its plan to buy Yahoo's core assets for a pitiful $4.8 billion according to "two people with direct knowledge of the situation," Bloomberg reports. Considering that at the peak of its success, Yahoo was valued at $125 billion, this is yet another benchmark moment in the company's fall from grace. In 2008, the company rejected Microsoft's offer to buy it for $44 billion.
Since this is just the sale of Yahoo's core assets, the company will still have its Alibaba stake and Yahoo Japan Corp., which Bloomberg estimates is worth over $40 billion.
Like Nelly's hit single "Country Grammar" and trucker hats, Yahoo peaked in the early 2000s. It made some major mistakes at the beginning, like turning down the opportunity to buy Google for $1 million in 1997 and again in 2002.